Scania Engine Parts:

I had a Scania Marine engine which I sold and have a few left over parts from repairs that were done on it. It was a six cylinder (6 cylinder) engine marinized for use in a fishing boat in British Columbia, Canada.

I have: Scania Genuine Parts

Four (4) new, never used, exhaust valves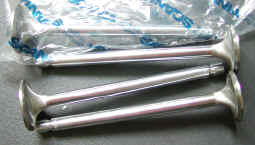 for this Scania engine. Numbers on the packaging are:
Part No. 0168843
ID 002 C 160506 S/C 00911 39100505
Water pump parts
If you need any of these Scania Engine parts, please contact me.